Unlimited Ride Wristband $30 per person- some rides may be closed due to planned maintenance, weather or staffing
All Dates are subject to weather. We are an outdoor park- be sure to check in before making the trip in severe weather. Last wristbands sold at 4:15pm. All rides close at 4:50pm. 
Open- no reservations 10am-5pm
Open - reservations required 9:30am-4:30pm
Family-Fun Fridays in July - $5 discount off ride wristband.
Due to staff shortage not all rides will be open. Ride availability will change daily on a rotating basis as we add more helpers to Santa's team.
During the Summer and Fall seasons, entrance into the park is FREE! Shop, dine and explore Santa's Village. Purchase ride wristbands at the gate to access our rides. All rides are subject to height and safety requirements. 
Entrance into the park is FREE for everyone! Enjoy the mountain air and explore the North Pole.
Unlimited access to at all open rides- some rides are subject to routine maintenance, staff or weather closures.
Summer Dates:
Opening day: May 21
Closed: Tuesday and Wednesday 
Fall Dates:
Closed Tuesday and Wednesday:
August 16 – October 31
Park Hours:
10:00 am to 5:00 pm on days we are open. Hours are weather permitting. Last wristband sold at 4:15pm. All rides close at 4:50pm
Rides may be subject to change based on weather and/or maintenance. All rainchecks issued during the summer season will expire on 10/31
Military Discount:
$5 off any ride wristband. Must show valid military ID for discount. Includes spouse and direct dependents.
Senior Discount:
$5 off ride wristband for guests 60+
Summer Pass:
North Pole Summer Pass is available through our main office.
Age 2 and Under Ride Free
Age 2 and under are always free on rides when accompanied by an adult (age 16+) with a ride wristband on rides.
No reservations required in the summer. Purchase your ride wristband at the gate! 
2022 $55 per person
Expires October 31st, 2022
Purchase this pass at our main office access to ALL rides throughout the park for the entire summer/fall season.* Height and safety requirements are in place and adults do need a ride pass to ride with children if needed. No discounts available on summer pass. 
Due to staffing, weather and maintenance some rides will be closed
*Valid through Oct 31, 2022 for visitors age 3+.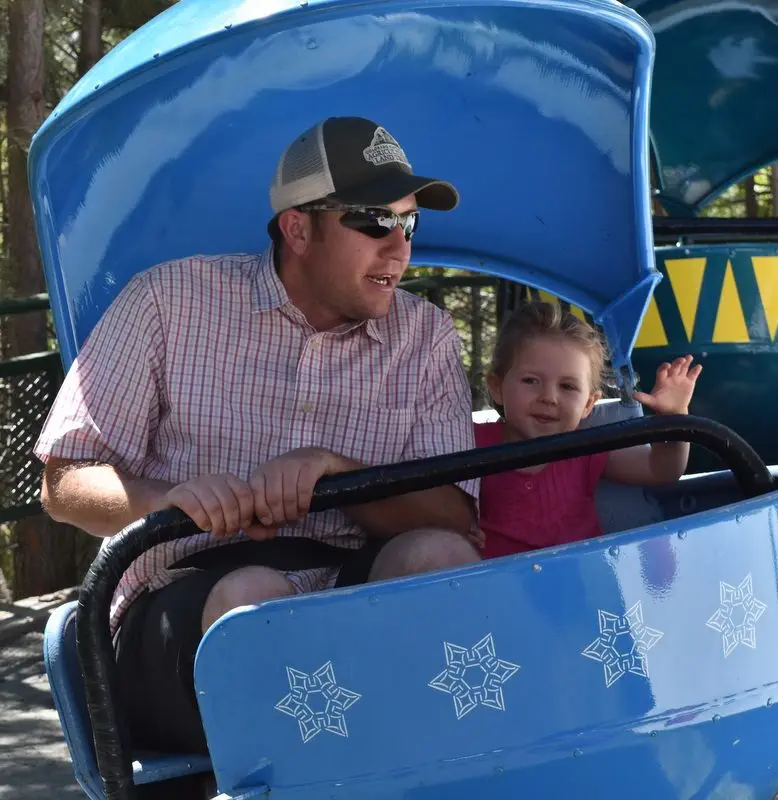 Santa and his elves are doing everything they can to keep the park safe for our visitors. The following precautions are currently in place at our park and taken directly from the Colorado State Health Department Executive Order:
Fully vaccinated visitors can go without masks in public- indoors and outdoors.
Unvaccinated people over age 11 are encouraged to continue wearing masks in all public indoor spaces.
People who do not have to wear a mask, even if unvaccinated, include:
People who are 10 years old and younger.
People who cannot medically tolerate a face covering.
Children younger than 2 years old should NOT wear masks.
Throughout this pandemic, we have consistently followed recommendations from the Colorado State Health Department and we will continue to do so. If these requirements change, we will also reevaluate our policy. 
Please note: admission and hourly reservations are required during the Holiday season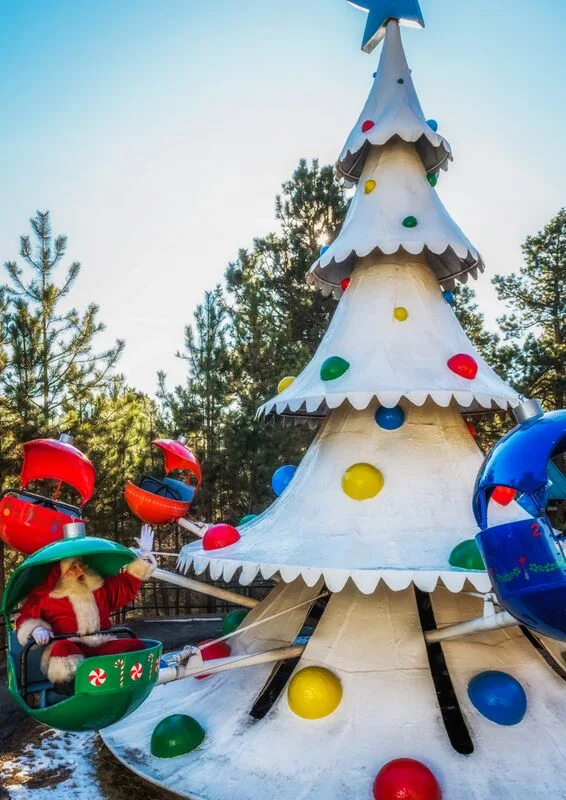 Closed Tuesday & Wednesday: November 1-December 24- Special dates for holiday weeks calendar
9:30am-4:30pm on days we are open. Our hours are weather permitting. Contact us for specific Thanksgiving and Christmas hours as they may change. We close at 4:00 pm on Christmas Eve, so Santa can start his deliveries.
Age 2 and Under Ride Free
Age 2 and under are always free on rides. But please include your little ones in the reservation by selecting the "Under 2" ticket. Children aged 2 and under must be accompanied by an adult on rides.
Reservations required. Tickets will be released weekly to avoid cancellations and will be available starting at the end of October. 
Includes entry into the park,  rides, shows and attractions.
Rain checks are issued if ALL the rides are closed for 60 consecutive minutes. All rainchecks issued during the summer season will expire on 10/31. There are no refunds due to the weather.
The park hours are weather permitting. If you are worried about us being closed due to the weather, please feel free to call ahead at 719-684-9432.
We accept cash, MasterCard, Visa, Discover, or American Express. Photo IDs are required for all credit card payments. Please note: We do NOT accept personal checks as a form of payment.